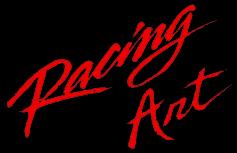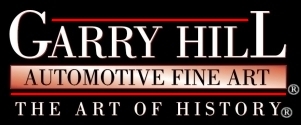 "If it doesn't have motion, what's the point?" says automotive glass artist Stephen Bonesteel. From his early days of driving stock cars and later off road racers he combined his passions, motorsports and fine arts,into a unique art form: stained glass racing windows.

After graduating in 1972 from California State University (Fresno, CA) Steve and his wife Jan ventured to Australia to teach high school art. During this time he studied the stained glass at Melbourne University.When he returned to the U.S. in 1975, Steve became a full time studio stained glass artist specializing in both residential and commercial projects. In addition he has created over 40 specialty racing windows.

Steve's art work has been featured in many magazines including Road and Track, Open Wheel, and Automobile. Galleries in New York, Los Angeles, and Monterey have shown and sold his art work. His art has been purchased by well known automotive personalities: Betty and Johnny Rutherford commissioned one for Jim Hall, Kyle Petty purchased one for his father's 50th birthday. Tom Wheatcroft of Donnington Race Circuit in England has a window depicting Fangio in his 1956 F1 Ferrari.




---
(800) 847-0043
(704) 663-3007
info@garryhill.com
Follow Us

Garry Hill Automotive Fine Art
PO Box 1311
Mooresville, NC 28115
Also in the
rolex replica uk
interception of the strap when the belt is also found inside a white tube. At first thought it was
swiss replica watches
plastic, a closer look is ceramic, the purpose is to reduce the platinum section and the inside of
rolex replica watches
the fixed bolt friction, improve durability.